Canada is a country with plenty of space to grow food on farms. There is one major hurdle to ultimate farming productivity common to all of Canada's farms: the unpredictable weather and low temperatures we have for almost half the year during winter.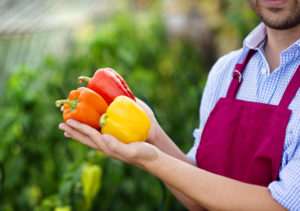 The solution to this age old problem may be in a combination of traditional greenhouse knowledge and cutting edge vertical farming technology.
Indoor growing of high yield crops like leafy greens, tomatoes, and peppers has long been a way to increase yields per acre by extending the growing season well into the normally unproductive winter months.
In addition to the extended growing season, there are other notable yield incre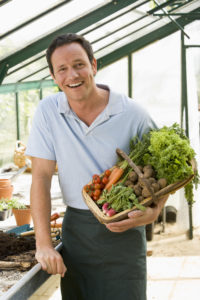 asing factors at play when talking about greenhouse based indoor growing. Pest and disease control are more straightforward, as access to external pathogens and organisms can be limited much more extensively than in an open field. As a result, greenhouse crops often do not require chemical pesticides or herbicides and are less likely to fail from fungal or bacterial illness.
Another major productivity boost can be seen in modern greenhouses and other indoor growing spaces. Vertical farming tools and techniques can increase crop yields per sq ft of indoor space many times over.  There are varying degrees of complexity and automation possible for vertical farming setups.  At it's simplest, Vertical Farming is the practice of producing food in vertically stacked layers, or on vertically inclined surfaces. Conventional agriculture focuses on 1 layer of plants growing across a wide area, Vertical farming techniques plant upwards as well. Some systems can consist of racks or shelves containing plants that are many units high.
Vertical farming techniques and equipment can translate into a big productivity booster for existing greenhouse owners.  These techniques can also make non-conventional farming locations such as urban areas viable for commercial scale food production. When you are ready to expand your greenhouse business or start a new agricultural production facility,
The Canadian Grants Business Center can help.
Contact us now to find out more!