Everyone needs to eat: This is the reason that we will always need farmers. In a world with a constantly increasing population, demand for food will continue to grow. Many countries are already having trouble meeting their existing population's food demands with domestic production. This economic reality creates a unique opportunity for farmers in countries like Canada that have predictable climates, advanced tech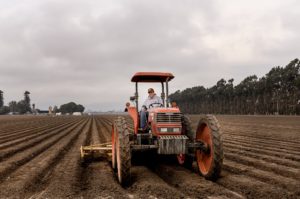 nology, vast amounts of farm land, and an entrepreneurial population.
Canada is already the 5th largest agricultural exporter in the world. 2.2 million Canadians work in the agriculture and agri-food sector, a sector that contributes over $100 billion annually to Canada's gross domestic product (GDP). Canada is the largest exporter of maple syrup, flaxseed, canola, pulses (such as lentils), and durum wheat in the world. There are approximately 4 million beef cattle in Canada. In addition, roughly 26 million pigs are raised in Canada each year, making us the world's third-largest exporter of pork products.
As a market leader, Canada is uniquely positioned to scale production smoothly in key areas, and to capture an increasingly important share of the global market in agricultural exports. If you are a Canadian farmer or starting a farm, you need to maximize your growth opportunities to take advantage of future market realities.
Many farmers need to look for outside investment to increase capacity and be prepared for the upcoming demand spike.
Please contact Canadian Grants Business Center for assistance in obtaining government funding to start or expand your farm business:
Visit : http://www.canadiangrantsbusinesscenter.com
Or call Toll-Free: 1-888-231-0075 for help during the business day.